ZirconTech, a Web2 and Web3 technology solutions development partner that supports the digital transformation of companies, becomes corporate baker on Tezos. This new position will allow this Web3 technology specialist to validate, secure and add transactions (blocks) to the Tezos blockchain.
ZirconTech is a group of experts and innovation enthusiasts with over 20 years of experience in developing adaptive software and solutions for businesses based on IoT, AI, big data, cloud computing and blockchain technologies. With the emergence of Web3, the company has recently developed a blockchain application to enable universities to dematerialise diplomas and transcripts. The application is based on the ZirconTech Notarizer, which uses blockchain technology as a proof of authenticity for the existence of a file. ZirconTech, has added Tezos as a new blockchain platform for the Notarizer and will also integrate it into the "Tokenizer"', a general purpose tokenization platform to be launched this year.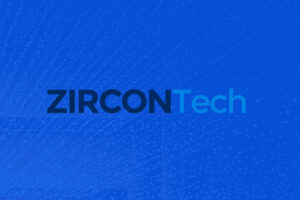 By becoming a corporate baker, ZirconTech has chosen to strengthen its involvement in the on-chain governance of Tezos and the evolution of the protocol. With voting rights proportional to the tez (Tezos tokens) owned and which will be delegated to it, ZirconTech guarantees the security and verifiability of the network.
Andres Zunino, Co-Founder & CEO of ZirconTech
"We are delighted to confirm our involvement in the Tezos ecosystem by becoming a corporate baker. At ZirconTech, we were interested in the scalability of the Tezos blockchain and in its smart contract language conceived to facilitate formal verification."
Hadrien Zerah, President of Nomadic Labs
"We are delighted that ZirconTech is increasing its involvement and exploration of Tezos. The agile methods deployed to support the digital transformation of businesses have made them a trusted partner. Strong expertise in emerging technologies that will be highly valued by the community."