Not only is Umami Mobile an adaptation of the original Umami for the desktop, it takes advantage of its portable new form by providing features especially geared for social interaction:
● Support for Tezos Profiles and Tezos Domains
● NFT cryptographic certification on mobile
Paris, November 28 - Nomadic Labs, one of the largest R&D hubs in the Tezos ecosystem, unveils Umami for mobile (iOS and Android). Umami Mobile offers users new features to enable interactions and to facilitate value exchanges among the Tezos community.
The Origins of the Umami Wallet
The Umami Wallet was launched in June 2020 in collaboration between Nomadic Labs and the Tezos Foundation. Its mandate is to:
● continuously support all advanced features of the Tezos protocol, as it is upgraded via its amendments;
● drive adoption of new and existing standards.
Umami is maintained by Nomadic Labs yet remains free and open for anyone to examine and contribute.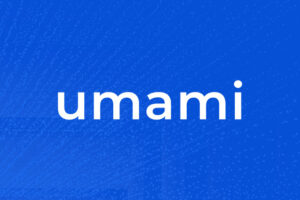 A Mobile Experience made for Social Interaction
Designed for users in their social life, Umami Mobile features an address book to conveniently transfer assets between contacts.
The mobile version also allows users to:
● Easily retrieve their accounts.
● Produce and check NFT certificates for validity.
● Personalize addresses and avatars based on Tezos Domains and Tezos Profiles.
Samuel Bourque, Product Manager of Umami said
"We're proud to bring Umami Mobile to Tezos users. We are excited to see how the Tezos community will make creative use of the new features." 
Hadrien Zerah, President of Nomadic Labs adds
"We developed Umami in the spirit of proposing a simple and fluid wallet experience. Our goal is to enable–to as many as possible, whether to companies or to individuals–participation in the evolution of Tezos in real terms."