Smartlink, a decentralized escrow smart contract platform built on Tezos, expanded its involvement in the ecosystem by becoming a corporate baker. Smartlink provides end-to-end online escrow solutions to ensure highly reliable transactions and low processing costs while removing the need for costly third-parties. Smartlink is built on Tezos and by officially becoming a baker, Smartlink will now help validate transactions on the Tezos blockchain.
Smartlink's decision to become a Tezos corporate baker is part of the project's expanding commitment to the Tezos ecosystem. Smartlink today joins more than 400 bakers around the world who participate every day in securing the Tezos network. Additional Tezos corporate bakers include global gaming giant Ubisoft, insurance company Wakam, cloud provider Exaion, and more. 
Smartlink is developing a sustainable ecosystem of decentralized and scalable applications to bring the needed infrastructure to new economic paradigms.helps safeguard funds involved in a transaction and lower risk and potential fraud across multiple verticals by providing an end-to-end payment solution with a built-in escrow module to ensure seamless transactions at all times. Smartlink offers services covering over 15 of the top ERC-20 tokens, enabling the creation of a next-gen escrow payments solutions. The tokens are wrapped into Tezos token standard FA 1.2 tokens, ensuring tradability with low gas fees and reliable settlement. 
Tezos stands out from other blockchain protocols because it is built to remain state-of-the-art. Its modular architecture and upgrade mechanism minimizes disruptions while offering regular upgradability and enhanced functionality over time. Upgrades on Tezos are made possible by its proven on-chain governance where continuous improvements are proposed by participants on the network, voted on, adopted, and deployed without the need to rely on hard forks. Tezos has undergone six network upgrades to reduce gas fees, improve token standards, increase transaction speed, and more.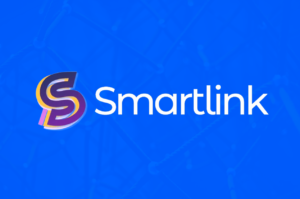 For Smartlink, the choice of Tezos technology proved to be an obvious one after an initial audit of the various solutions available today. The technology's ability to be self-sustaining, cost-effective, fast and environmentally responsible makes it an ideal solution for both personal and corporate users in the future. The technology behind Tezos makes it an ideal location for the creation and management of digital assets and decentralized applications.
As a Proof of Stake network, Tezos uses 2 million times less energy than Proof of Work networks. The decentralized Tezos community has seen a 1,200 percent growth in network activity in 2021 and features some of the most popular NFT and DeFi applications. Tezos has a growing DeFi ecosystem with ERC-20 bridges for low-gas cross-chain utility, yield farming protocols, and surging AMM platforms. Game developers, music labels, NFT artists, sporting franchises, central banks, real estate developers, global NGOs and more are all building on Tezos.
Ben Constanty, Founder and CEO of Smartlink
"I am now more convinced than ever that we have made the best technological decision choosing Tezos. The promise of this network is consistent with the same ambitious goals we have for our platform. We are pleased to strengthen our commitment to this ecosystem by becoming a co-baker today." 
Michel Mauny, President of Nomadic Labs
"We are always delighted to see project leaders becoming increasingly involved in our ecosystem. Smartlink holds great promise and the dynamism that its teams express will be a plus for us all!"