Kiln joins the growing number of global enterprises electing to become block validators on Tezos. Becoming a baker is one of the best ways to become acclimated to the network and incentivizes its active participation in Tezos' development. Being a baker allows enterprises to personally vouch for the security and verifiability of the network and exemplifies a corporation's applying a forward-thinking, scalable investment in bleeding-edge technology.
Tezos is an open-source platform that addresses key barriers facing blockchain adoption for assets and applications backed by a global community of validators, researchers, and builders. Tezos is the world's most advanced and energy efficient blockchain, using proof of stake technology which has an exponentially lower impact on the environment than proof of work technology, used by other market-leaders. In 2021 alone, the Tezos network processed over 50 million transactions with the energy consumption equivalent to 17 global citizens.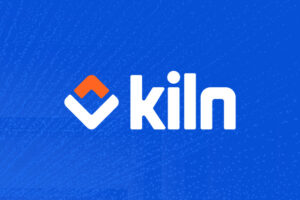 Scaleway, the multi-cloud service provider for Kiln and many other startups and cloud native projects, is catering to the global market with the essential mix of cloud computing resources that is flexible, cost effective, reliable, secure and sustainably powered.
With this announcement, Kiln is making a strategic decision to utilize a protocol anchored in French scientific research, energy-efficient and whose implementation is facilitated both by its open-source philosophy and by Nomadic Labs' technical support. Kiln has launched delegations services around Tezos and seeks to become a pro-active participant of the Tezos ecosystem. Kiln also offers companies to become corporate bakers themselves, through their own nodes, easily deployed with our SaaS application.  
Laszlo Szabo, CEO of Kiln, said: 
"Adding support for Tezos is in line with our mission to bring staking to institutional investors, offering them the opportunity to bake through our public validator or our white-label offering for exchanges, custodians, wallets or crypto institutions. Furthermore, as the leading European institutional staking provider, we chose Scaleway as our infrastructure partner to ensure sovereignty, top performance and energy efficiency in our service."
Yann Lechelle, CEO of Scaleway, said: 
"We are thrilled to see Kiln deploy its service in our cloud infrastructure, thereby adding geopolitical and sovereign resilience to its web3 value proposition, also leveraging our energy efficient data-center Par-2."
Thibaut Chessé, Adoption Manager in France at Nomadic Labs, commented
:
"We are particularly delighted to welcome Kiln as a corporate baker to the Tezos ecosystem; considering the strategic interest of a baker relying on the Scaleway sovereign cloud, with significant ability to scale the node deployment for Tezos."