Ledger Leopard, an international company offering turnkey Web3 and blockchain solutions to businesses, is strengthening its involvement in the Tezos ecosystem by becoming a corporate baker. This new position will allow this Web3 specialist to validate, secure and add transactions (blocks) to the Tezos blockchain.
For nearly 6 years, Ledger Leopard has been assisting companies from various sectors (medical, logistics, banking, etc.), as well as developers, in the implementation of Web3 projects ranging from the creation of decentralized and customized applications to the addition of tokens. The company recently developed a unique project for the Ministry of Waterways and Public Works in the Netherlands: a "Digital Soil Passport" based on Tezos' blockchain technology. The aim is to use this "digital passport" to store movements on Dutch land on the blockchain, a first.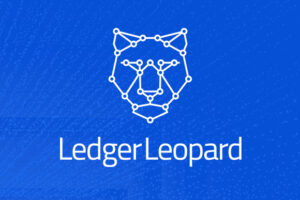 By becoming a corporate baker, Ledger Leopard has chosen to strengthen its involvement in Tezos' governance and the protocol's evolution. With voting rights proportional to the tez (Tezos tokens) it puts into play and which will be delegated to it, Ledger Leopard guarantees the security and verifiability of the network.
Fred de Goede, CEO of Ledger Leopard 
"Becoming a corporate baker on Tezos was a natural fit for us. We are excited to strengthen our exploration of this high potential ecosystem and contribute to its sustainability. The high scalability of blockchain enabled by proof of stake and its decentralized model are real assets."
Hadrien Zerah, President of Nomadic Labs
"We are delighted to see Ledger Leopard, who are constantly disrupting blockchain technology, become a corporate baker on Tezos. Their recognised expertise in many areas will be an inspiring asset to the community as will their network of experts."