Block0, a leading  blockchain consulting and development company, has announced that it is  strengthening its involvement within the ecosystem and becoming a corporate baker on Tezos. Through their new position as a baker, Block0 will now validate transactions (blocks) and add them to the Tezos blockchain.
Block0 joins forces with the Tezos network, as it is gaining enormous adoption and interest from customers looking at processing large amounts of information with the speed, energy-efficiency and low cost , and the security of an evolutive blockchain.
Block0 is among the first firms dedicated to blockchain technology in Wallonia, working within the market since 2017. With active clients within the energy, agri-food, logistics, and software development sectors, the firm has been providing decentralized solutions, in order to apply them to traceability, logistics and identification of things and people. Block0 has built several industrial applications that address the need for secure and transparent traceability in supply chains.
Tezos is one of the original Proof-of-Stake layer one blockchain networks. The Tezos ecosystem is built on low-gas fees, cross-chain utility, yield farming protocols, efficient DEXs, bustling NFT platforms, and more. With over 3.2 million contract calls in August, Tezos is one of the fastest growing blockchain ecosystems. On Tezos, developers are able to easily build powerful decentralized applications and products. Projects and brands such as Red Bull Racing Honda, McLaren Racing, OneOf, Ubisoft, Interpop, Hic-Et-Nunc, and more have chosen to build on the Tezos blockchain.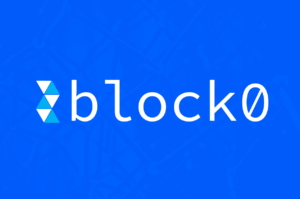 Upgrades on Tezos are made possible by its proven on-chain governance where continuous improvements are proposed by participants on the network, voted on, adopted, and deployed without the need to rely on hard forks. This upgrade mechanism minimizes disruptions while offering regular upgradability and enhanced functionality over time. So far, Tezos has undergone seven network upgrades that have reduced gas fees by 70%, improved token standards, increased transaction speed, and more.
Sebastien Pirlet, Block0 representative, added
"With Tezos, we are now targeting large corporate players with a proven track record and a reassuring blockchain ecosystem. It is the key to deploying this technology in Belgium."
Alexia Martinel, Adoption Manager in Belgium at Nomadic Labs, commented
"We are particularly delighted to welcome the first Belgian corporate baker to the Tezos ecosystem; thus paving the way for a growing commitment from the country's institutional players."