AOI s.a., becomes the first Luxembourg company to participate in the Tezos ecosystem as a corporate baker. By officially becoming a baker, AOI will now validate transactions (blocks) and add them to the Tezos blockchain.
AOI, as a baker, will have different roles to play in Tezos governance: in addition to validating the transactions, it will be at the core of the protocol's evolution by having voting rights proportional to the tez (Tezos tokens) it stakes and are delegated to it.
Tezos is an open-source platform that addresses key barriers facing blockchain adoption for assets and applications backed by a global community of validators, researchers, and builders. AOI will soon launch more services around Tezos and delegation and has the ambition to become a pro-active participant of the Tezos ecosystem.
The Tezos ecosystem is built on low-gas fees, cross-chain utility, yield farming protocols, efficient DEXs, bustling NFT platforms, and more. With over 5.8 million contract calls in September, Tezos is one of the fastest growing blockchain ecosystems. On Tezos, developers are able to easily build powerful decentralized applications and products. Projects and brands such as Red Bull Racing Honda, McLaren Racing, OneOf, Ubisoft, Interpop, Hic-Et-Nunc, and more have chosen to build on the Tezos blockchain.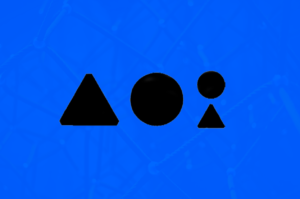 Upgrades on Tezos are made possible by its proven on-chain governance, where continuous improvements are proposed by participants on the network. They are voted on, adopted, and deployed without the need to rely on hard forks. This upgrade mechanism minimizes disruptions while offering regular upgradability and enhanced functionality over time. So far, Tezos has undergone seven network upgrades that have reduced gas fees by 70%, improved token standards, increased transaction speed, and more. 
Cyril Lamorlette, PARTNRS representative, added
"Becoming a corporate baker on Tezos is a very pragmatic illustration of our successful joint venture with INNO! "
Wesley Deglise, AOI's director and INNO representative
"Open source innovations, such as participating in the governance of the Tezos network, are not only a compelling concept, but are also a robust business case as reflected in our decision to become the first Tezos corporate baker in Luxembourg."
Alexia Martinel, Adoption Manager in Luxembourg at Nomadic Labs, commented
:
"We are particularly delighted to welcome the first Luxembourg corporate baker to the Tezos ecosystem; thus paving the way for a growing commitment from the country's institutional players."