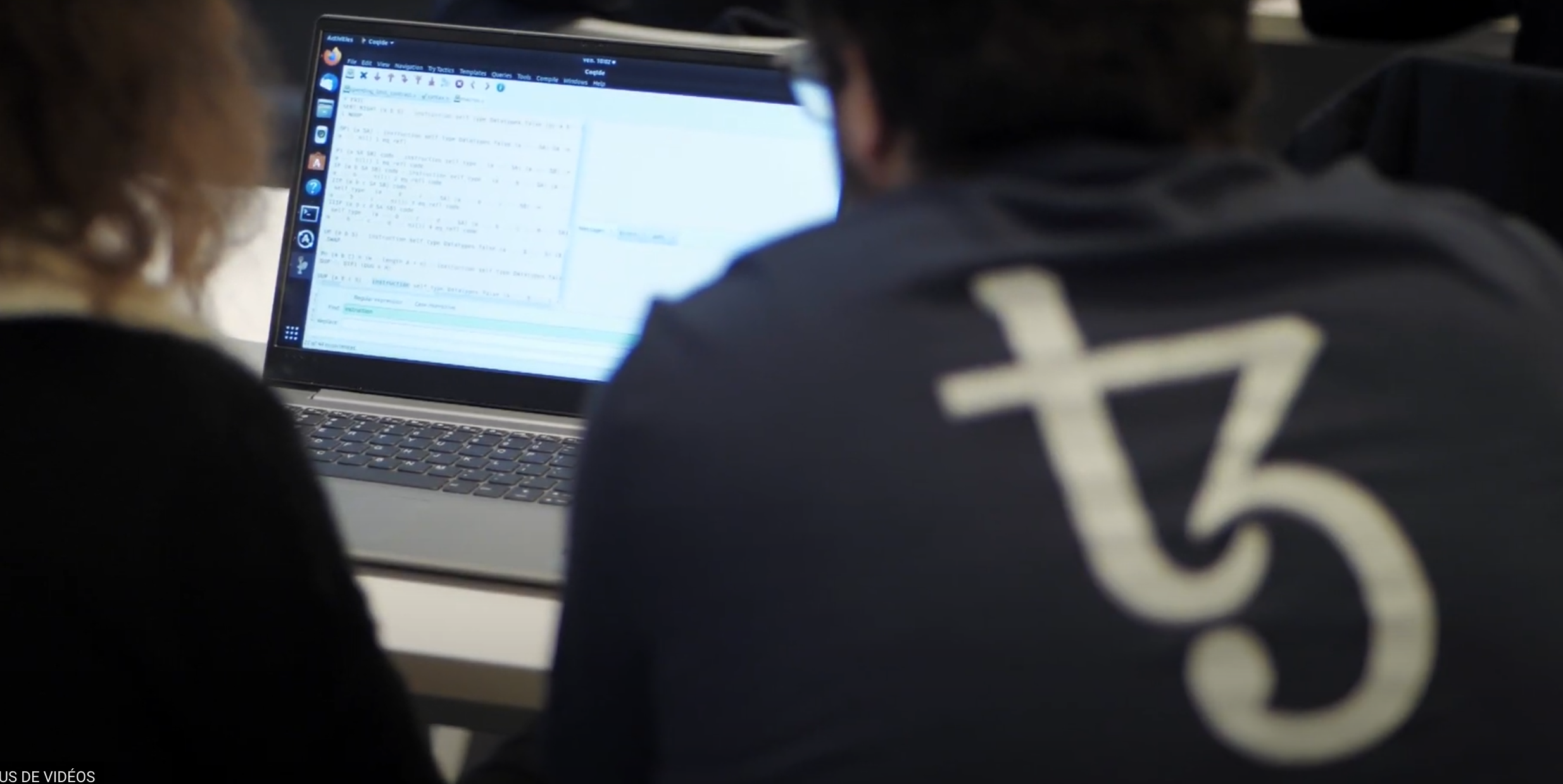 Position
To support our ecosystem's growth, Nomadic Labs seeks a Technical Writer.
Help evolve the Tezos blockchain. Work with the leading development team in building the infrastructure of the ecosystem.
---
About Tezos
Tezos is smart money, redefining what it means to hold and exchange value in a digitally connected world. A self-upgradable blockchain with a proven track record, Tezos seamlessly adopts tomorrow's innovations without network disruptions today. To learn more, visit Tezos.com.
---
About Nomadic Labs
Nomadic Labs is one of the largest research and development centers within the Tezos ecosystem. This Paris-based company brings together more than 60 people, the majority of whom are engineering researchers working to develop and enhance the Tezos protocol.
Nomadic Labs has three main focuses : (1) building an OCaml version of the Tezos blockchain; (2) ensuring adoption of the Tezos technology; as well as (3) helping companies and institutions use the Tezos blockchain for their business needs by providing technical support in France, Luxembourg and Belgium.
Tezos is a smart currency that redefines the meaning of holding and exchanging assets in a digital, connected world. Scalable and proven, the Tezos blockchain transparently adopts tomorrow's innovations without disrupting today's network.
---
Job description
You, as Senior Technical writer, will participate, in collaboration with the development teams, in the writing and maintenance of the documentation of the code developed at Nomadic Labs.
You will also join the efforts of popularization and dissemination for external users of various technical levels of the solutions developed at Nomadic Labs.
---
Responsabilities
Get familiarized with, and eventually master, Nomadic Labs' products : the Tezos economic protocol, the Octez Tezos suite, and the Umami Tezos wallet;

Maintain and improve the documentation processes;

Contribute to the development of our  technical communication  strategy, insuring a regular feed of our blog and other communication channels;

Synchronize Nomadic Labs technical communication with global efforts from its collaborators;

Gather and incorporate user feedback on documentation and technical communication;

Create lightly technical content, such as tutorials or short introductory blog posts;

Edit and drive to publication highly technical content written by developers;

Write technical blog posts and tutorials, contribute to the writing of white papers and scientific publications, and collaborate with our training teams to produce public dissemination and educational content;

Independently gather information from subject matter experts to translate technical information into simple, polished, and engaging content.
---
Your profile
A university graduate, you have 5+ years of professional experience in Computer Science or Software Engineering within a digital services company, software publisher, integrator, or blockchain industry, and you are motivated by this field of action.
You have a previous experience writing documentation and materials for technical and non-technical audiences.
You have an excellent capacity for written and oral expression in English and are proficient in English Technical Writing.
You also possess skills in graphic design for producing clear technical diagrams and a taste for summarizing complex technical articles for a less technical audience.
You know how to adapt in a changing environment, handle multiple projects simultaneously, with an eye for prioritization and you are able to interact and coordinate with developers and organizations of various technical background.
You are recognized for your interpersonal qualities and ease of adaptation. You are performing well in an ever changing environment that can be stressful at times. You are known for your communication and interpersonal skills. 
Basic knowledge of blockchains, decentralized and distributed systems, peer to peer software, formal verification and/or cryptography would be a plus.
➡️ If you are motivated by a fast-growing, promising and innovative business sector, you are autonomous, rigorous and responsive, you welcome challenges and seek to further your career in a world-wide project, join our teams now!
Apply now
Send us your application