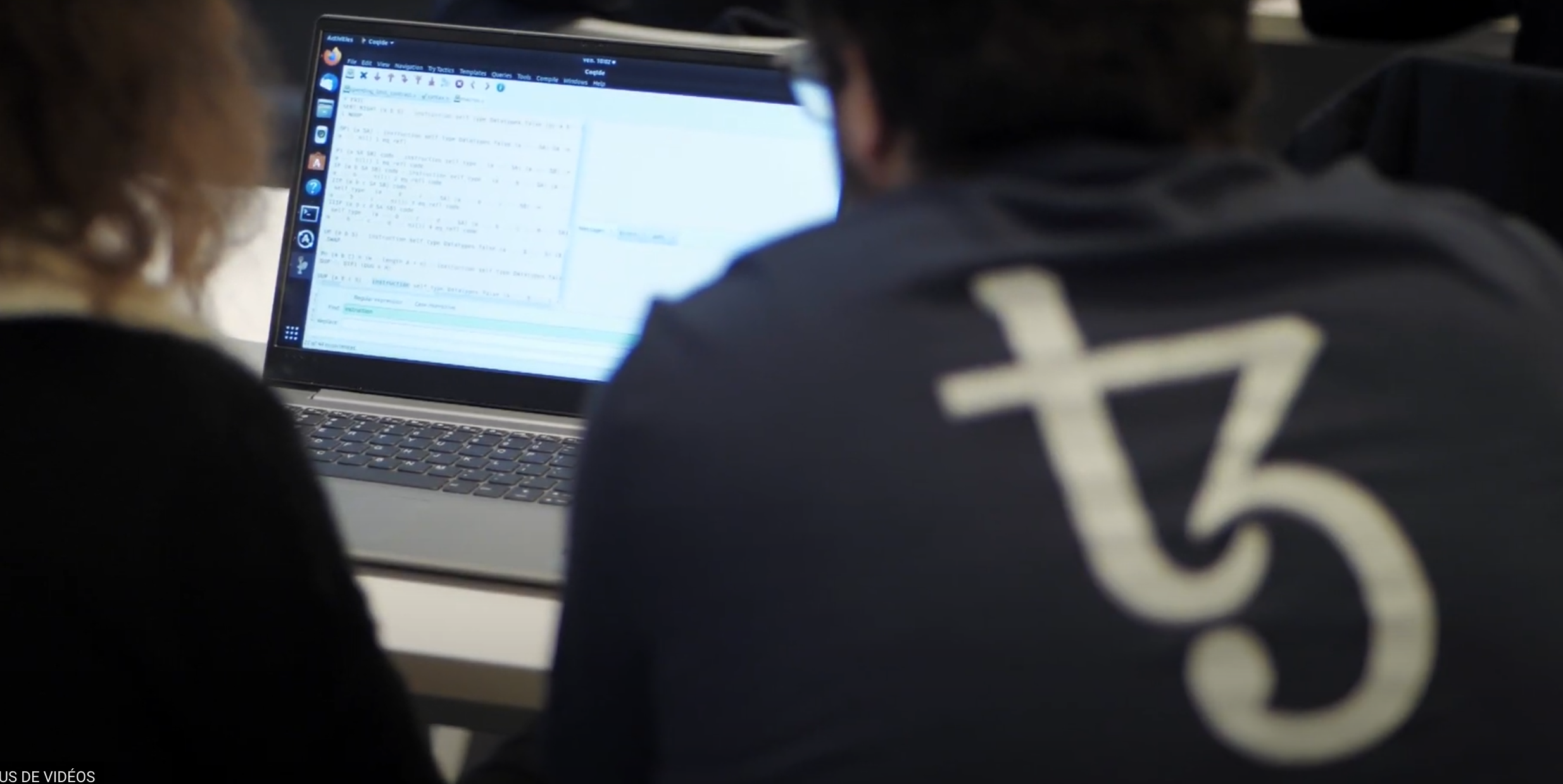 Position
To support our ecosystem's growth, Nomadic Labs seeks an Engineering Manager.
Help to evolve the Tezos blockchain. Work with the leading engineering group safeguarding the trustworthiness of Tezos upgrades. 
---
About Tezos
Tezos is smart money, redefining what it means to hold and exchange value in a digitally connected world. A self-upgradable blockchain with a proven track record, Tezos seamlessly adopts tomorrow's innovations without network disruptions today. To learn more, visit Tezos.com.
---
About Nomadic Labs
Nomadic Labs is one of the largest research and development centers within the Tezos ecosystem. This Paris-based company brings together more than 60 people, the majority of whom are engineering researchers working to develop and enhance the Tezos protocol.
Nomadic Labs has three main focuses : (1) building an OCaml version of the Tezos blockchain; (2) ensuring adoption of the Tezos technology; as well as (3) helping companies and institutions use the Tezos blockchain for their business needs by providing technical support in France, Luxembourg and Belgium.
Tezos is a smart currency that redefines the meaning of holding and exchanging assets in a digital, connected world. Scalable and proven, the Tezos blockchain transparently adopts tomorrow's innovations without disrupting today's network.
---
Job description
You, as Engineering Manager, will bear full responsibility for a software engineering team, for the delivery of product features, and for the accomplishment of the team's mission. You must be an inspirational leader skilled at creating engagement and productivity. This role requires that you understand very well how to engineer and deliver software; you could do it all yourself, if you had more time. Coaching effective project management skills to your team must be easy for you. You must thrive in an organization that changes quickly, grows fast, and competes hard. 
---
Responsabilities
Define

and document

the missions for teams.

Deliver and maintain software throughout its entire lifecycle.

Create an aligned team in a context of competing objectives.

Produce an engineering environment with heavy emphasis on testing and testability.

Morph DevOps processes to be more effective.

Coach software engineers and researchers to improve professionally.

Guide the developme

nt and the documentation o

f the code base so that it becomes more cloud friendly, more developer friendly, and easier to adopt.

Transform the input of the Product team into engineering deliverables.

Communicate with a primarily English-speaking community and with a primarily French-speaking development team.

Contribute to the software engineering hiring processes so that hired personnel enable Nomadic Labs to meet strategic goals.

Tolerate quickly changing competitive landscape.

Perform under pressure.

Coordinate well in projects happening across organisational boundaries.
---
Your profile
A university graduate, you have 6 to 7 years of professional experience in Engineering Management within a digital services company, software publisher, integrator, or blockchain industry, and you are motivated by this field of action.
You have a very good knowledge of the blockchain technology and a good understanding of the different ecosystems and environments. You can easily understand blockchain imperatives for companies and end users.
You have an excellent capacity for written and oral expression in English and are able to adapt your discourse to a large variety of discussion partners.
You know how to adapt in a changing environment and are recognized for your interpersonal qualities and ease of adaptation. You are performing well in an ever changing environment that can be stressful at times. You are known for your communication and interpersonal skills.
➡️ If you are motivated by a fast-growing, promising and innovative business sector, you are autonomous, rigorous and responsive, you welcome challenges and seek to further your career in a world-wide project, join our teams now!
Apply now
Send us your application