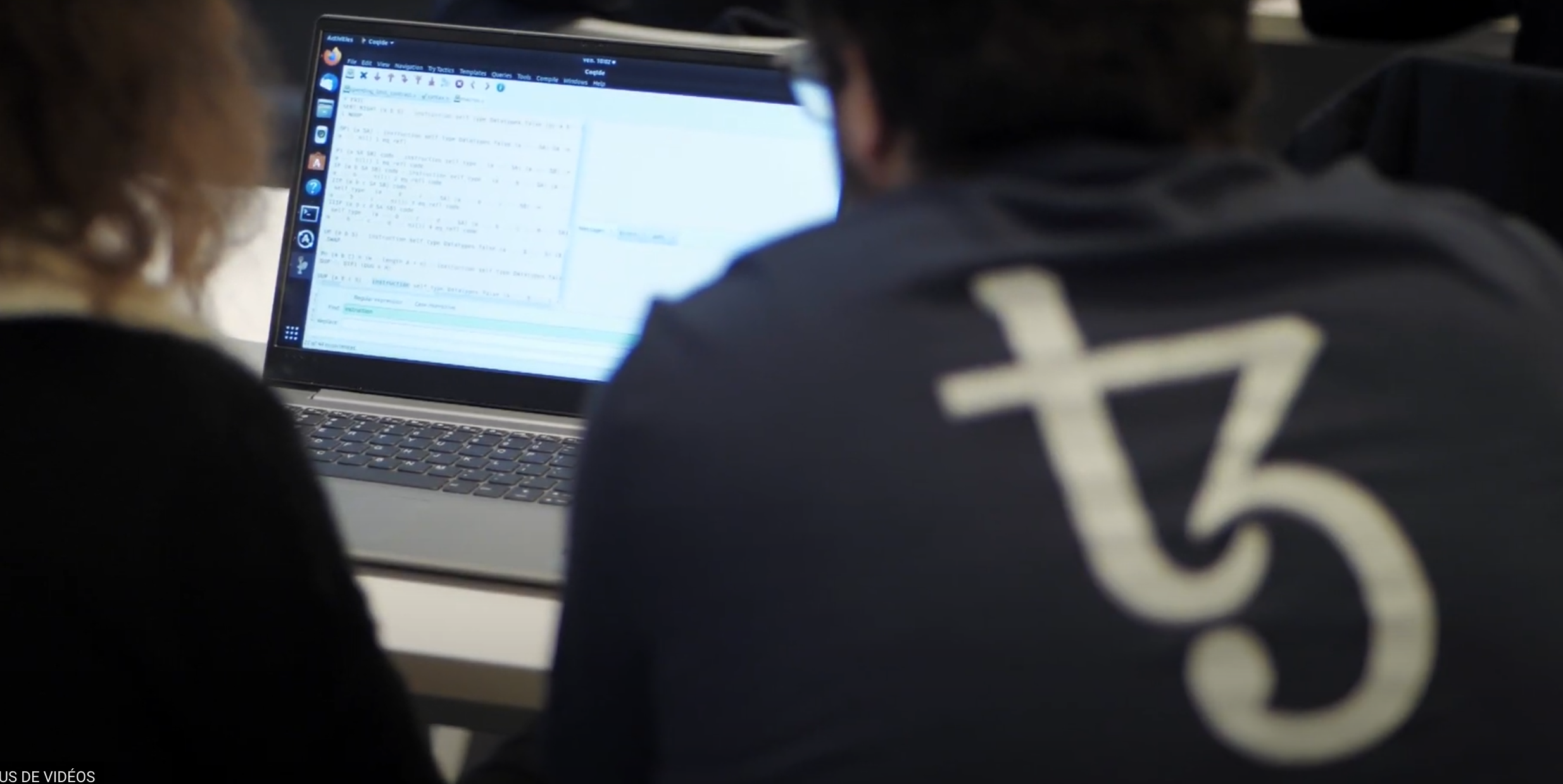 Position
To support our ecosystem's growth, Nomadic Labs seeks a Head of Business Development to reinforce the presence of our community in Estonia.
Nomadic Labs is one of the largest research and development centers within the Tezos ecosystem. This Paris-based company brings together more than 60 engineering researchers working to develop and enhance the Tezos protocol.

Nomadic Labs has three main focuses: building a OCaml version of the Tezos blockchain, ensuring adoption of the Tezos technology as well as helping companies, institutions and industrialists use the Tezos blockchain for their business needs by providing technical support in France, Luxembourg and Belgium.

Tezos is a smart currency that redefines the meaning of holding and exchanging assets in a digital, connected world. Scalable and proven, the Tezos blockchain transparently adopts tomorrow's innovations without disrupting today's network.

To support our ecosystem's growth, Nomadic Labs seeks a Head of Business Development to reinforce the presence of our community in Estonia.

You are passionate to promote the Tezos values and have a taste for entrepreneurship. You will evolve in an ever moving environment, collaborating with partners across the world. Your main goal is to build a strong network of users for the Tezos blockchain and identify the local opportunities to promote the Tezos project. With the help of Nomadic Labs and the Tezos Foundation, you are also expected to set up and lead a legal entity in the country you will be covering, and build a dedicated team of development and support.

As an ambassador of the Tezos values and an entrepreneur, you will be expected to build real partnerships with current and future Tezos users as well as aim at creating and expanding a meaningful community around Tezos in your area.. The new entity that you will lead will also host a dedicated team of support developers to help users develop and implement their solutions on Tezos.
---
Your missions
You will promote the Tezos technology to public institutions, private entities and start-ups in Estonia;
You will develop and manage professional relationships and partnerships with various players in the blockchain ecosystem in order to promote the use of the Tezos technology;
You will stimulate the creation of synergies within the existing and future ecosystem in order to facilitate the development of projects on Tezos;
You will identify development teams in your area (particularly digital services companies) and enable them to train to Tezos in order to implement new solutions on the chain;
You will help the various prospective partners navigate the Tezos technology and ecosystem: help with the various solutions and technologies available, selection of the relevant players, governance mode and economic considerations, financing opportunities (e.g. Grants), etc.;
 You will monitor and track the development of the Tezos ecosystem, in order to target the blockchain solutions which are the most relevant to the players;
You will be in charge to organize training courses for the benefit of different entities in the Tezos ecosystem;
You will participate in the various blockchain events (conferences, meetups, etc.);
You will provide ad hoc technical reviews of various projects initiated in the Tezos ecosystem;
---
Your profile
A university graduate (business school, engineer or equivalent), you have 3 to 4 years of professional experience in Business/Ecosystem Development within a digital services company, software publisher, integrator, etc., and you are motivated by this field of action.

You have a very good knowledge of the blockchain technology and a good understanding of the different ecosystems and environments. You can easily understand blockchain imperatives for companies and end users.

You have an excellent capacity for written and oral expression in English and Estonian and are able to adapt your discourse to a large variety of discussion partners coming from various backgrounds and having different levels of understanding of the blockchain technology.

You know how to adapt in a changing environment and are recognized for your interpersonal qualities and ease of adaptation. You are performing well in an ever changing environment that can be stressful at times. You are known for your communication and interpersonal skills. You can work independently and are proactive in your procedures.

➡️ If you are motivated by a fast-growing, promising and innovative business sector, you are autonomous, rigorous and responsive, you welcome challenges and seek to further your career in a world-wide project, join our teams now!
Apply now
Send us your application